2021 Annual General Meeting (AGM)
For the second year, because of COVID, the MPOA Board will be hosting the Annual General Meeting (AGM) via an on-line webinar. We found that this format worked very well with last year's AGM and are looking forward to the same outcome this year. Please join us! We will once again miss our opportunity to mingle, but these are unprecedented times.
AGM Date and Time:
May 29, 2021 10:00 AM Eastern Time (US and Canada)
Register here for this meeting:
https://us02web.zoom.us/meeting/register/tZMpd-ytrz0oHtVkCqckVMu_19AACHaVseS4
After registering, you will receive a confirmation email containing information about joining the meeting.
AGENDA: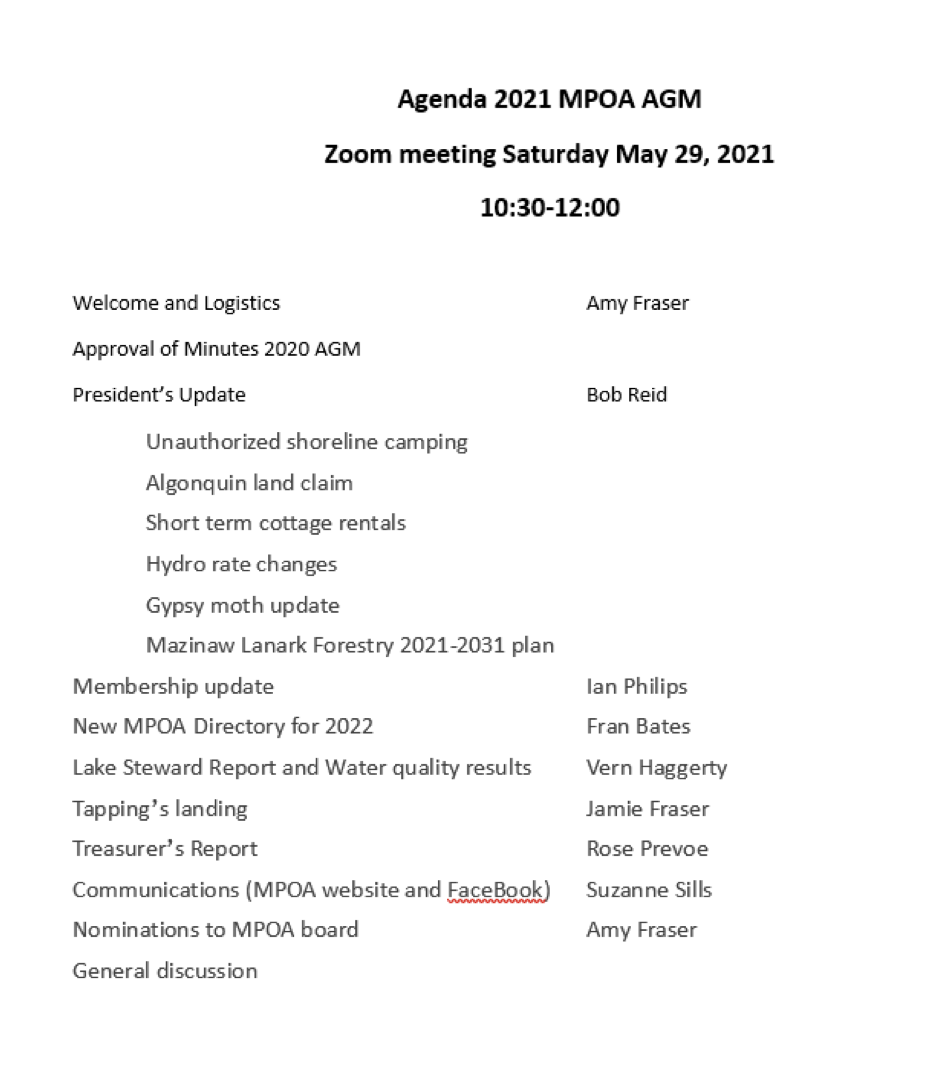 Call for new board members:
If you are interested in joining the board, please send us a note to the AGM to communications@lakemazinaw.ca. You can always volunteer at the meeting but given it is a webinar, it would be easier logistically if you could let us know in advance. Thank you for your consideration.